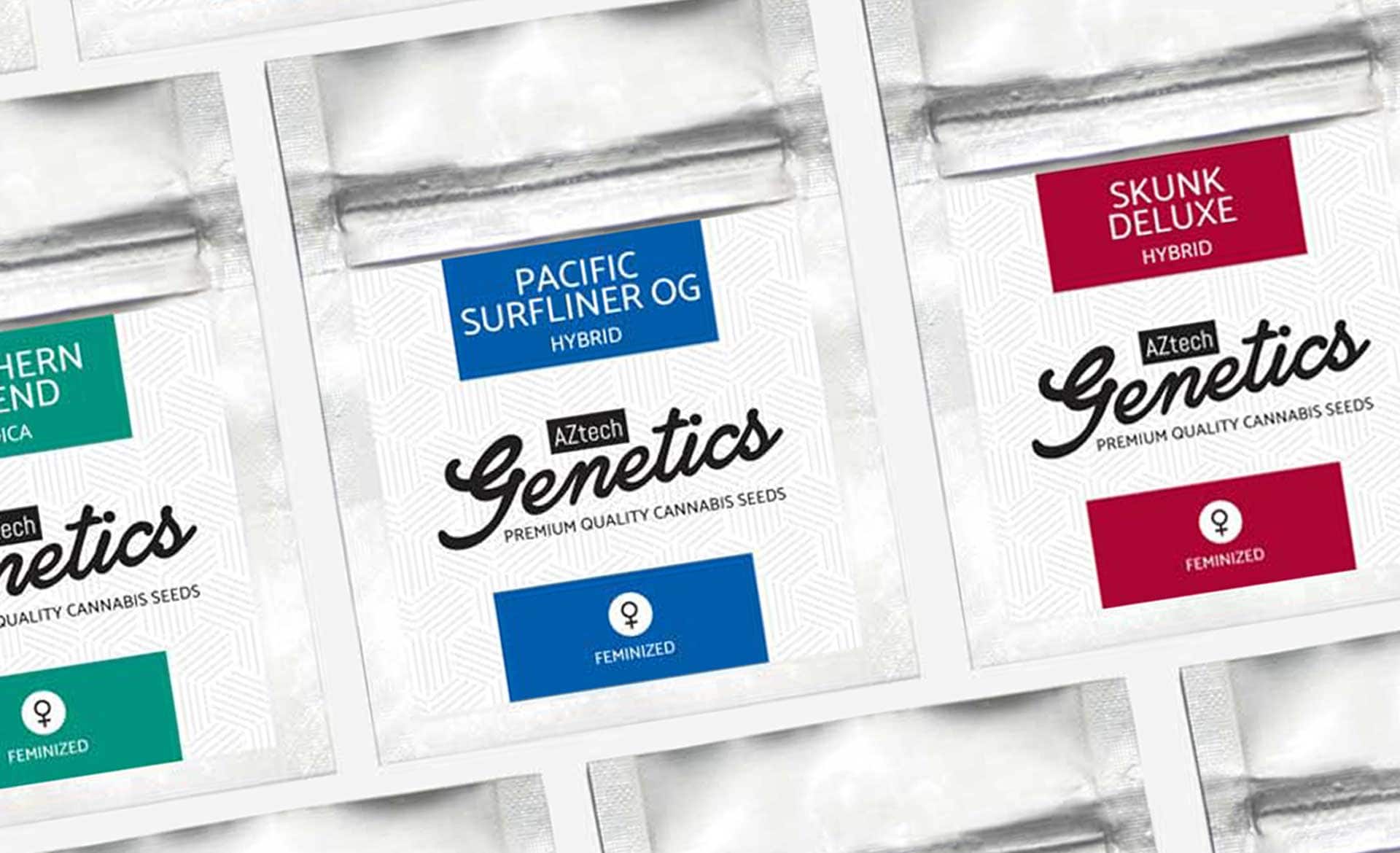 Aztech Genetics seed label
The brand new Aztech Genetics seed label offers a range of premium feminised cannabis seeds  in both standard photo period and automatic varieties. All our strains are from fresh new breeding projects and are brand new to the UK growing scene. Our range of feminised automatics are some of the biggest yielding and strongest auto genetics currently available on the market.
Our seed supplies come from long established connections from our 20 years plus experience in the cannabis growing scene. The Aztech Genetics range comes from extensive breeding projects using genetics from the vaults of some of the top Seed banks, Social clubs and private breeders collectives.
The Aztech Genetics seed label guarantees to provide fresh new breeding skills and genetics as well as reworks of tried and tested old school classics updated for current tastes. We are 100% committed to providing premium quality feminised seeds at great value prices that won't break the bank. All our seeds are stored in optimum conditions to ensure quality and seed viability delivered to you fast and discreetly.
Aztech Genetics Premium Quality Seeds
We are also constantly working hard with our suppliers to improve and add to the Aztech Genetics range. Our current  projects include Reworking and improving our current Cheese variety for 2018 testing several  exceptional Cheese selections. Additionally we have current Outdoor specific projects, CBD balanced projects and new USA genetics we are testing. Our intention is to be able introduce these to our budget feminised seed label in the near future.